Hello and Kia Ora from Aotearoa New Zealand.
Welcome to our world of inspiration and design where we hope to make people smile by creating and supplying a unique range of greeting cards, note cards and art cards to share and celebrate with friends and loved ones.
Thanks for stopping by. We hope you enjoy your visit and find something that inspires or amuses you.
Peter Karsten
Featured collection - New Zealand Inspirations and Kiwi Classics
A Little Bit of Love and Inspiration.
Pick & Mix - Between the Lines - Age Cards & New Releases 2022
Inspirational Bookmark Quote Cards
Wholesale Greeting Cards
Suppliers of an eclectic range of distinctive Greeting Cards that capture the essence of New Zealand, your heart and your soul, by local artist & writer Peter Karsten. 
We are currently on the lookout for a select number of outlets to sell our cards.  If you like what you see please contact us for wholesale rates and display options.


Custom Display Stands
Lovely customised pine display stands supplied on a loan basis. Designed to maximise space and to simplify stock control. Please contact us for details.
Cool Cushions - Chelsea DesignNZ *** Cushion Covers posted to New Zealand only. Freight NZ Nationwide $5.00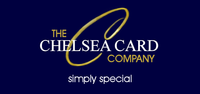 Thanks for stopping by.