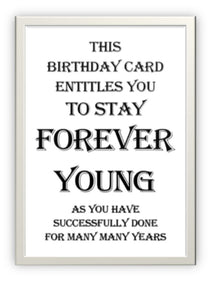 A designer birthday card that entitles you to stay forever young as you have successfully done for many years.
Chelsea Cards - Simply Special
© Peter Karsten

The inside of the card has been left blank for your own personal message. Complementary quality envelope supplied.  C6 size for economical postage.