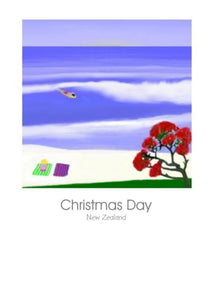 When others are having a white Christmas you might find the typical Kiwi lounging on the beach or having a BBQ.
This New Zealand Christmas Card features sand, surf and the quintessential NZ Christmas Tree, the Pohutukawa. 
Corporate Enquiries Welcome.
© Peter Karsten

The inside of the card has been left blank for your own personal message.