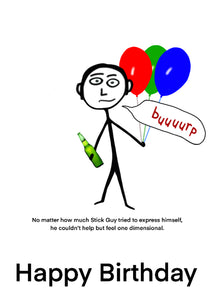 Stick Guy is a party goer, but no matter how much he tries to express himself, he's always left feeling a bit one dimensional.  A fun greeting card for all ages over legal drinking age.
 Chelsea Cards -a bit of stick
© Peter Karsten

The inside of the card has been left blank for your own personal message. Complementary quality envelope supplied.  C6 size for economical postage.