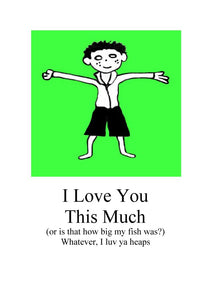 (or is that how big my fish was?)  Whatever, I luv ya heaps.  This real blokey greeting card which includes a fishing story just sells and sells.  There must be a lot of fishermen out there.
Chelsea Cards - Simply Special
© Peter Karsten

The inside of the card has been left blank for your own personal message. Complementary quality envelope supplied.  C6 size for economical postage.